Home-en
QUALITY RELIABILITY SUCCESS
Here, at JNS, we offer you more than just a product. The quality and reliability of our Outsourcing IT service, is what builds your success day after day. Start today and feel the difference in your company's work flow. Discover our partnership plans and pick the one that fits you.
Offer
backup
support
monitoring
ITIL information library

IT Team
Your IT Specialist
direct model

Your Company

indirect model
Is your company investing resources and time to foster it's growth and improvement? Do you prioritize the continuity of service? If so, then you ought to be the prime beneficiary of our services. By leaving IT issues to us, your company may focus on it's intended goal, rather than be halted by many problems within IT sector.
What does it mean for your company?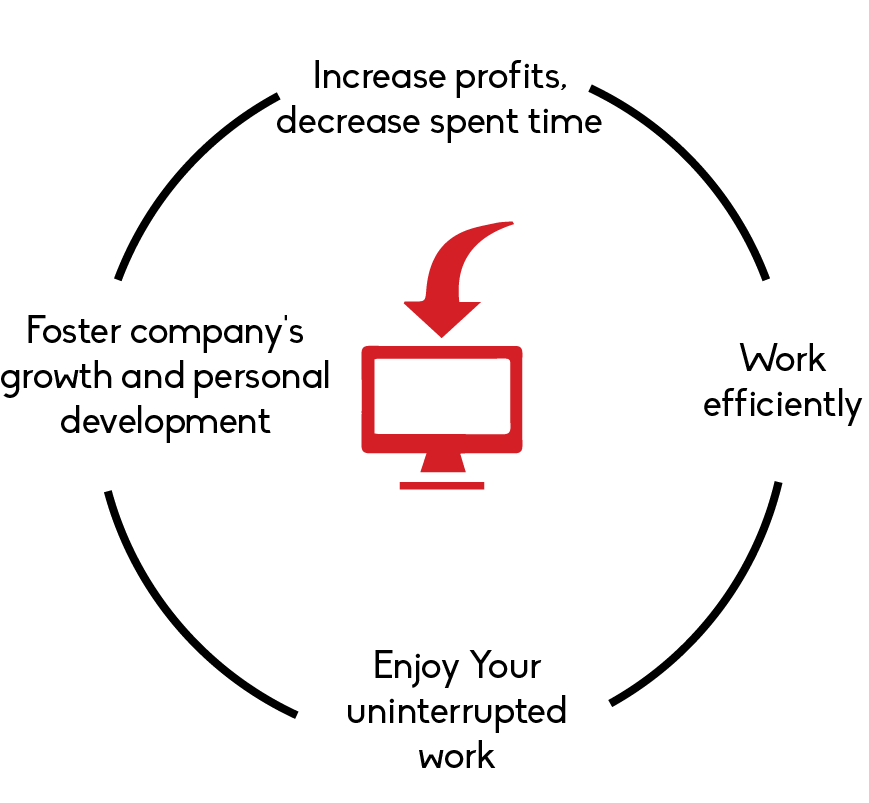 Cost cutting service instead of expensive employee upkeep.
Speedy problem solving thanks to professional support provided by experienced experts.
Safety and full confidence of your company's and your Clients critical information.
High quality of IT services.
Expert support in all ranges of IT spectrum.
Accordance with ITIL customer service guidelines.Information Technology Infrastructure Library – Set of rules and regulations governing IT services management. The governing rule it follows is that of knowledge database creation in which one can find detailed descriptions of common issues and fixes provided for Your company. Thanks to such database a specialist can easily find a solution to any issue no matter their prior experience. Such database allows any technician to solve the occurring problem even if one encounters it for the first time. Given clear cut instructions and solutions it provides proper guidance even in most unusual situations. It is because of ITIL that our IT support is capable of maintaining uninterrupted work flow in Your company and provide up-to-date IT documentation of Your business.
Easy to follow cooperation rules.
24/7 IT monitoring.
Reports containing carried out activities.
Our strengths
Experience gained thanks to over 2000 completed projects.
Over 11 years on the market.
24/7 support.
We shine thanks to our attention to details.
We reach our goals 100% of the time.
We strive to meet our Client's needs.
Comprehensible and transparent partnership policies.
Monthly raport submission, detailing the actions of the support team.
Experience alongside a fresh outlook on IT.
Continuous growth and striving for even higher productivity.
Professional advisors ready to answer your IT questions.
Experience
We are ready to answer your questions.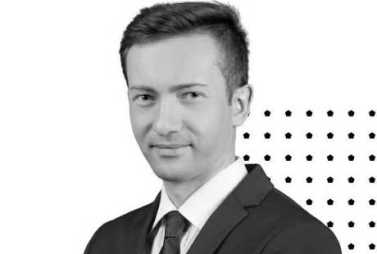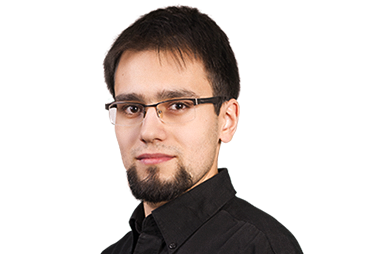 Tomasz Stasik
CEO
tel: +48 501 587 085
tomasz.stasik@jns.pl
Bolesław Klimasszewski
Product Manager
tel: +48 42 209 27 01 ext. 2
boleslaw.klimaszewski@jns.pl
Contact
CONTACT – IT SUPPORT

Wróblewskiego Street no. 18 (Vth floor, office no. 510)
93-578 Łódź
(office building URBANICA)

+48 42 209 27 01
+48 501 587 085
+48 42 209 27 02