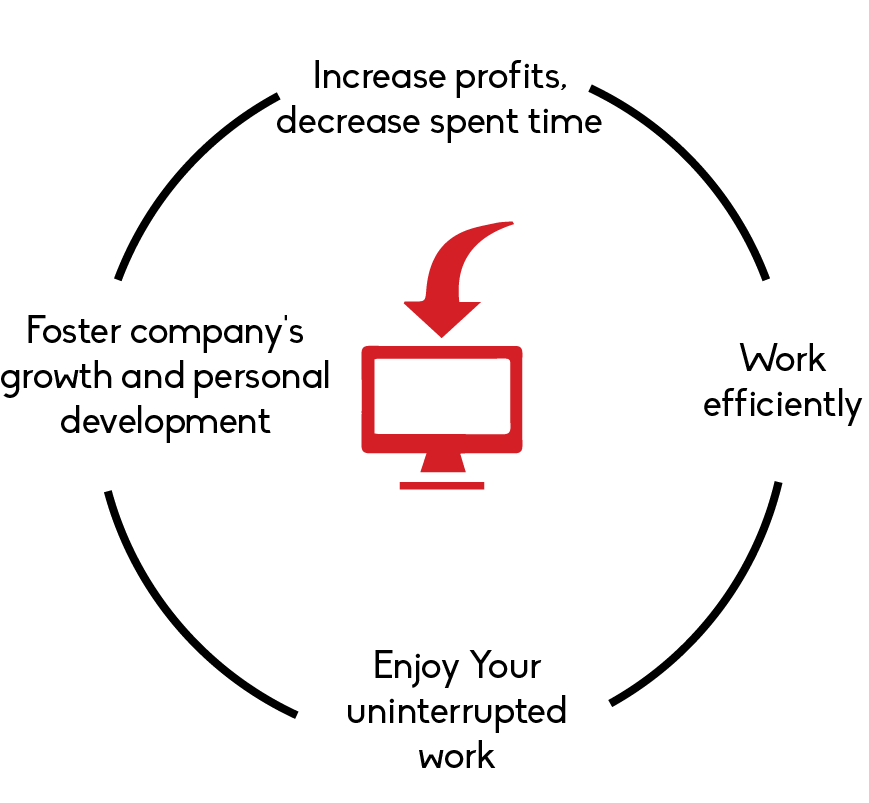 Cost cutting service instead of expensive employee upkeep.
Speedy problem solving thanks to professional support provided by experienced experts.
Safety and full confidence of your company's and your Clients critical information.
High quality of IT services.
Expert support in all ranges of IT spectrum.
Accordance with ITIL customer service guidelines.Information Technology Infrastructure Library – Set of rules and regulations governing IT services management. The governing rule it follows is that of knowledge database creation in which one can find detailed descriptions of common issues and fixes provided for Your company. Thanks to such database a specialist can easily find a solution to any issue no matter their prior experience. Such database allows any technician to solve the occurring problem even if one encounters it for the first time. Given clear cut instructions and solutions it provides proper guidance even in most unusual situations. It is because of ITIL that our IT support is capable of maintaining uninterrupted work flow in Your company and provide up-to-date IT documentation of Your business.
Easy to follow cooperation rules.
24/7 IT monitoring.
Reports containing carried out activities.